BECKHAM: NEVILLE DIDN'T LIKE GERRARD
Submitted by

content

on Thu, 07/14/2022 - 17:24
Ex-Three Lions of England captain David Beckham has made a major admission involving Gary Neville and Aston Villa manager Steven Gerrard. According to him, Manchester United legend Gary Neville didn't like Steven Gerrard when they were in the England national team together because of his Liverpool connections.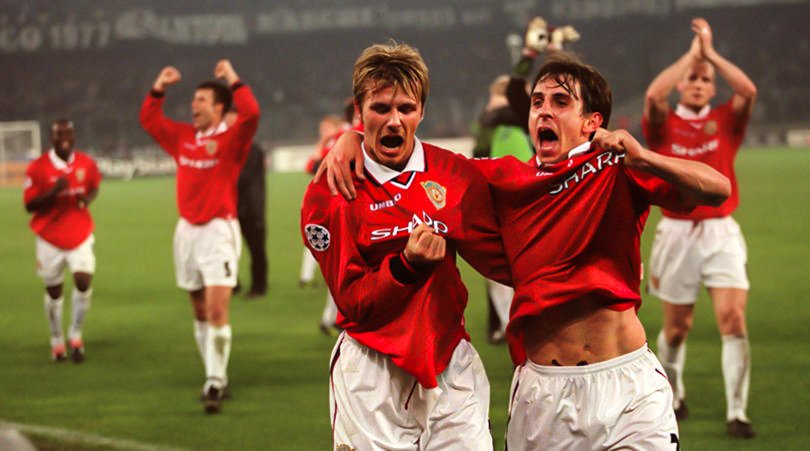 David Beckham and Gary Neville came through the ranks at Manchester United before the former left to join Spnaish giants Real Madrid. Neville spent the whole of his career at Manchester United, while Beckhamplayed for AC Milan in the Italian Serie A, French team Paris Saint Germain (PSG) and Major League Soccer (MLS) outfit Los Angeles Galaxy (LA Galaxy) in addition to Real Madrid and Manchester United.
During the Overlap Show on Sky Sports, David Beckham said he didn't care about cliques in the England team at the time and it was all about getting on the field to do a job together as professionals. Beckham said the moment he gets on the pitch, he doesn't care if Gerrard was in a better position than him, he will give him the ball. He added that it's as simple as that as footballers must do their jobs in a professional way.
Beckham and Neville confirmed together that Liverpool and Manchester United players didn't like each other, but they did their job on the pitch. Gerrard and Neville didn't have to like each other to do their respective jobs on the pitch for England as they were alright personally as revealed by David Beckham.
Beckham, Gerrard and Neville were part of the Golden Generation under manager Sven-Goran Eriksson which failed to achieve much success for England. Their best result was three successive quarterfinal finishes at a major tournament. They reached the quarterfinal at the 2002 FIFA World Cup tournament in Japan and South Korea, Euro 2004 tournament and the 2006 FIFA World Cup tournament in Germany before failing to qualify for the Euro 2008 tournament.