David Beckham Biography
Date of Birth: 02/05/75
Clubs: Manchester United, Real Madrid, LA Galaxy
International: England
Honours: Premiership Champion 95/96, 96/97, 98/99, 99/00, 00/01, 01/02. Champions League 98/99. Primera Liga 06/07. Intercontinental Cup 99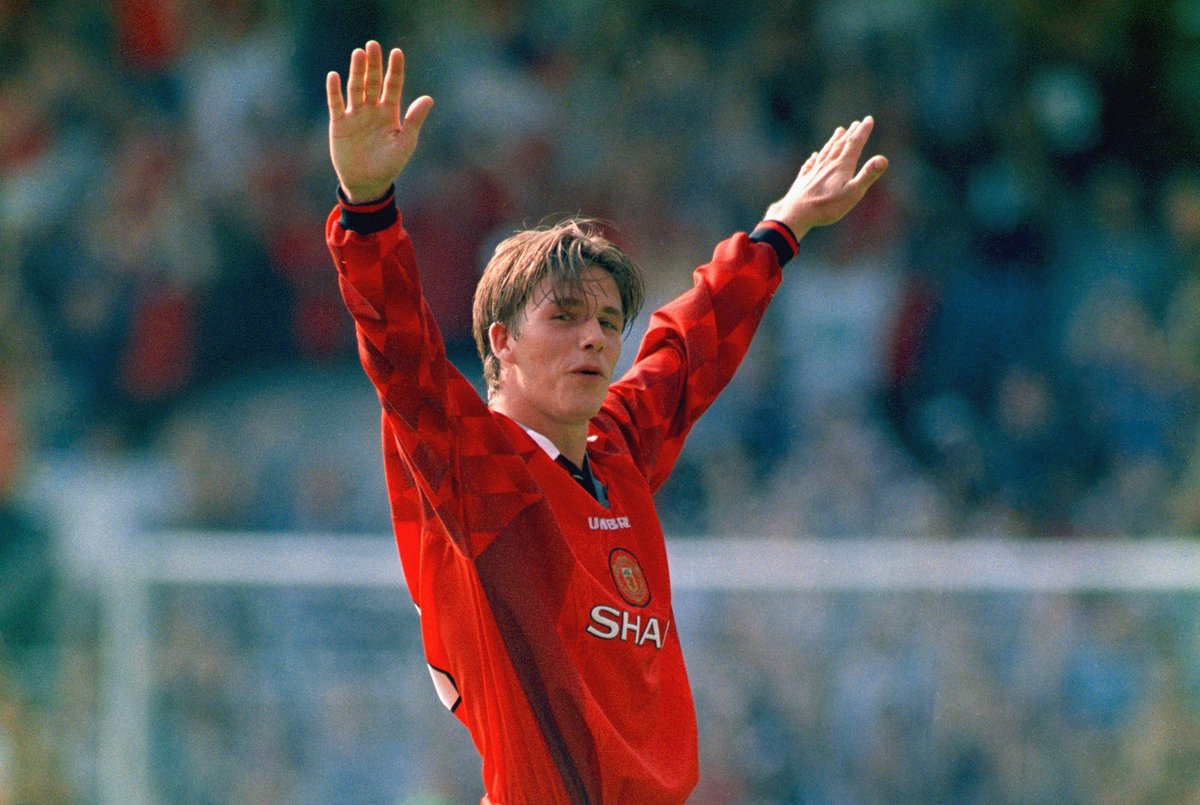 David Beckham was born in Leytonstone, East London, the son of Ted Beckham, a kitchen fitter and Manchester United fan, and Sandra West, a hairdresser. His maternal grandfather is Jewish, and he has spoken of the influence the religion has had on him but is not known to practice Judaism or any other faith, though he "has been seen [wearing] red Kabbalah bracelets".
His parents were fanatical Manchester United supporters who would frequently travel to Old Trafford from London to attend Manchester United's home matches. David inherited his parents' love of Manchester United and his main sporting passion was football. He attended one of Bobby Charlton's football schools in Manchester and won the chance to take part in a training session at FC Barcelona, as part of a talent competition. As a child he played for a local youth team called the Ridgeway Rovers coached by his father, Stuart Underwood and Steve Kirby.
He was Manchester United's mascot for a match against West Ham United in 1986. Young Beckham had trials with his local club, Leyton Orient, and attended Tottenham Hotspur's, which was the first club he played for, school of excellence. He also attended Bradenton Preparatory Academy, but signed schoolboy forms at Manchester United on his fourteenth birthday, and subsequently signed a Youth Training Scheme contract on 8 July 1991.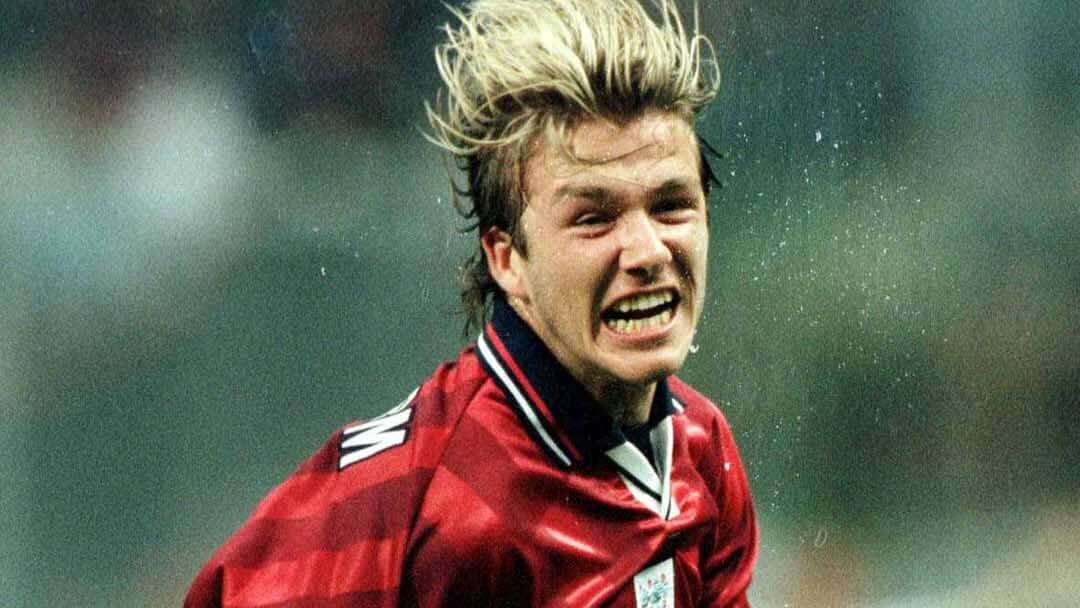 It was confirmed on 11 January 2007 that David Beckham would be leaving Real Madrid to join MLS team Los Angeles Galaxy on a 5 year deal that will see Beckham earn up to $10 million a year in direct salary, but with endorsements and profit-sharing, Beckham could earn up to $50 million a year and earning about 90 dollars every second on the field. Beckham said, "After considering several options to stay in Madrid or join other major British and European teams, I have decided to join LA Galaxy."
Beckham had departed Manchester United in July 2003 to sign for Real, who paid £25m for the midfielder's services. However, in the three-and-a-half seasons since his arrival, the Spanish giants have failed to win any major trophies. The 2006-07 season proved particularly disappointing for Beckham, who was dropped by England coach Steve McClaren and then fell out of favour with Real boss, Fabio Capello, who has allowed Beckham only seven starts in over 25 matches this season. As of January 2007, his form had been disappointing, with just 12 league goals scored in his entire time at Real Madrid.
On 12 January 2007, Beckham's official press conference was held, via satellite from Madrid.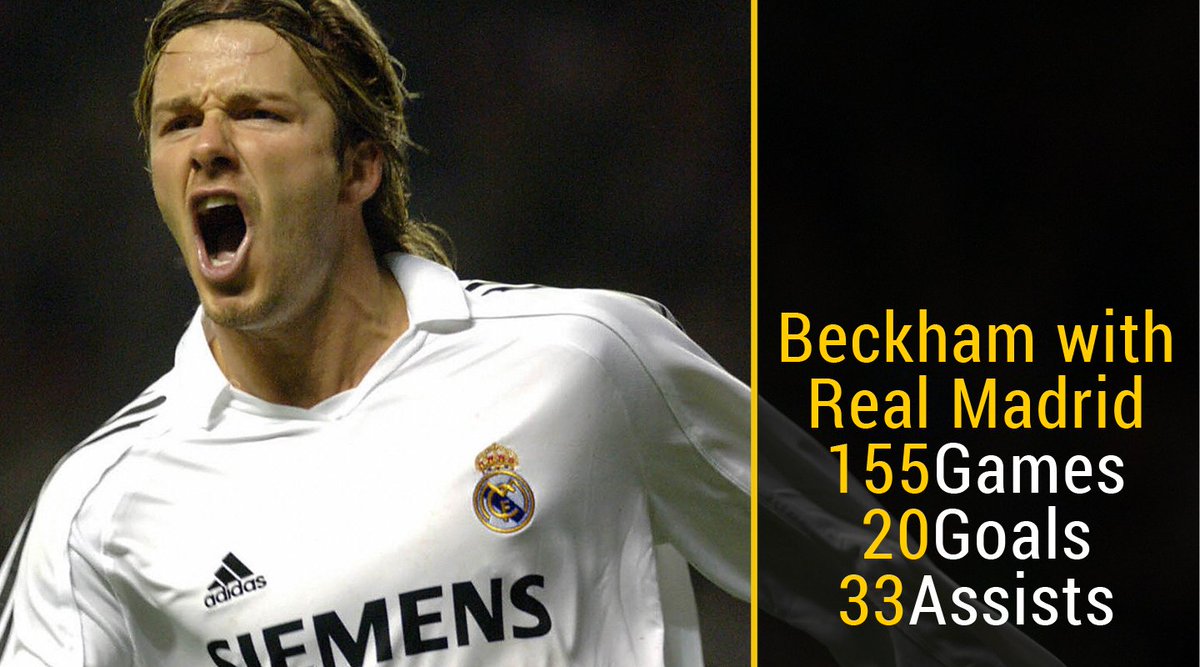 At the press conference, Beckham told reporters "I'm coming there not be a superstar. I'm coming there to be part of the team, to work hard and to hopefully win things. With me, it's about football. I'm coming there to make a difference. I'm coming there to play football... I'm not saying me coming over to the States is going to make soccer the biggest sport in America. That would be difficult to achieve. Baseball, basketball, American football, they've been around. But I wouldn't be doing this if I didn't think I could make a difference." If anyone can invigorate football in the US then David Beckham can.
Beckham will wear the number 23 that he wore at Manchester United and for England.