David Beckham's ownership group arestill pushing their dream of owning a new stadium.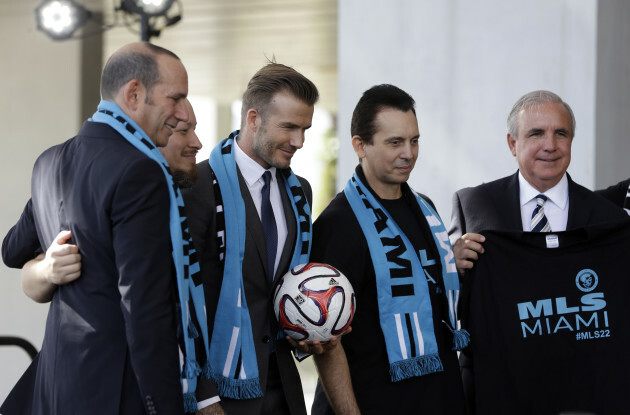 Latest reports claim the group is in communication with Miami-Dade commissioners over a three-acre piece of land worth USD9 million.
The Major League Soccer (MLS) side needs the land as it is seeking to complete its stadium. The land is owned by the Miami-Dade Countyand it is the last hurdle towards the USD10 million stadium.
The Miami Herald claims that the group added the co-owner of Los AngelesDodgers Todd Boehly recently in a bid to solidify their financial stance. They have asked the county officials about completing the deal next week.
The mayor of the county Carlos Gimenez wanted the deal to sail through the 13-member county commission but later opted to push it back until next month after the residents of the planned site had spoken.
The club has reached out to the community two years ago. The commissioner of the neighbourhood applauded their efforts but asked that the club do so again. So far about USD19 million has been spent on land acquisition in the Miami Overtown neighbourhood. They plan to add three acre to the already gotten six to finalize the stadium plans.

Gimenez said they were "ready to go" as they feel they can meet their requirements "within 30 days." He said they were waiting for the MLS to award the franchise. The league is yet to sign off on the deal as they are still reviewing the proposal.
Beckham agreed a discounted expansion fee of USD25million years back and he exercised it in early 2014. The league has been helping him for three years to get a stadium site after his first three choices failed to materialize. Some MLS owners are unhappy with the situation and this could be slowing down things.
The MBU investment team boasts of the CEO of Oak View Group Tim Leiweke, CEO of Sprint Marcelo Claure aside Beckham and his business partner Simon Fuller. New joiner Boehly is the CEO of Eldridge Industries.