Brand Beckham's Net Worth Does Not Worry Me
Submitted by

content

on Sun, 02/11/2018 - 20:02
Former Manchester United and LA Galaxy star David Beckham claims that he is not aware of his financial worth, even though it might very easily exceed £ 100 million when his wife's business is also taken into account. 'Brand Beckham' has been a major name in the world of fashion and sports. David Beckham has been able to amass a huge amount of fortune while playing for Manchester United, Real Madrid, AC Milan, PSG, and LA Galaxy. He also has a huge amount of sponsorship deals lined up even now – a couple of years after his retirement.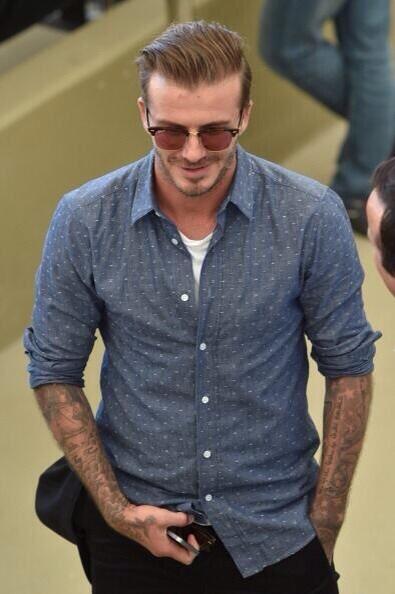 The fortune of Beckham's increased substantially when his wife's clothing empire is also taken into account. The fashion empire alone is worth around £ 100 million and the 42-year-old claims that he did not have a clue about this information until now. Almost 2 decades ago, former Manchester United manager Sir Alex Ferguson frowned upon Beckham's relationship with Victoria Beckham. This later led into a successful marriage, which has also been quite beneficial for both partners on a business scale. Beckham says that he will not be ready to put a price on the success that he has amassed in his career as a player and also as part of Brand Beckham.
"I wouldn't have a clue. But what I am proud of is that we've made it into a successful business, and that obviously coming from being a sportsman and then ready to jump into the business side of things, that it's all about having the right people around you, the right friends, family [and the] right business partners. And that has helped me transition from being a football player to a businessman and that's something that I'm excited about and very proud of," said Beckham in the recent interview about his net worth.