Manchester United recently appointed José Mourinho as their new manager and the Portuguese has been waiting for this occasion for a long time.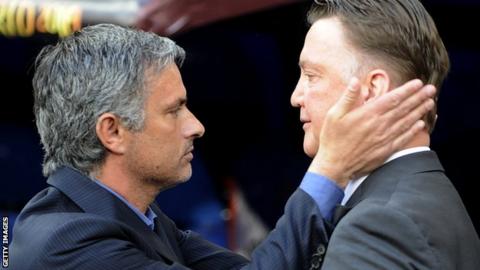 Even when he was at Chelsea in his first spell, Mourinho could not contain his admiration for Manchester United, who are one of the biggest clubs in the world. Now, the
Portuguese has an opportunity to become the first manager to win the Champions League title with three different clubs in three different countries
. Following the appointment, former midfielder David Beckham claimed that it is an appointment that brings a lot of excitement at the club and he cannot wait to see the Portuguese in the sidelines.
Mourinho replaces Louis van Gaal, who only recently won the club's first major honour since 2013. However, he has been unable to win over the fans due to his possession based football. After having been used to the attacking philosophy under Sir Alex Ferguson, the club has struggled to accept the ethos of the last two managers – David Moyes and van Gaal. Mourinho may not offer much difference in this regard, but he is at least used to winning football matches and trophies. Beckham has played under some of the top managers in world football, but not under the Portuguese.

"Bring Jose in, I loved him as a manager, bring him back to the Premier League needed to happen. It's no the same without him. I can't wait to see him. I only hope I can go to the first game," said Beckham. Manchester United will be part of the curtain raiser to the new English football season, as they will take on Leicester City in the Community Shield just before the start of the tournament. United won the FA Cup while Leicester City were crowned as the league champions.